Ducati Performance have an engine trolly/stand in their catalogue which I imagine is plenty of $$, sooooooo I copied it.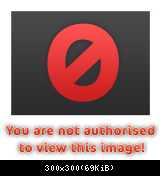 $20 for 2 scissor jacks from an auto wrecker, $3 for the castors, my Dad had some angle iron in his shed, a bit of measuring around the bottom of a Pantah motor, some work with a hacksaw and a welder and bob is your mother's brother. Sorry don't have a pic of it in action.
To use - simply place trolley under your motor, wind-up into place, remove engine bolts etc and wind down jacks with said motor, wheel motor to quite corner of the garage to gather dust for 6 months as you work on other things.
I probably should have hit it with some rattle can paint, but I never got around to it...
Cheers,
John