Hey Graeme,
I was running 16"/18" wheels on my TT2 with Avon race tires. I am a firm believer that narrow rear tires turn faster. The rear was a 140 width and grip is not an issue.
Attachment:
File comment: Entering the front straight at Mont Tremblant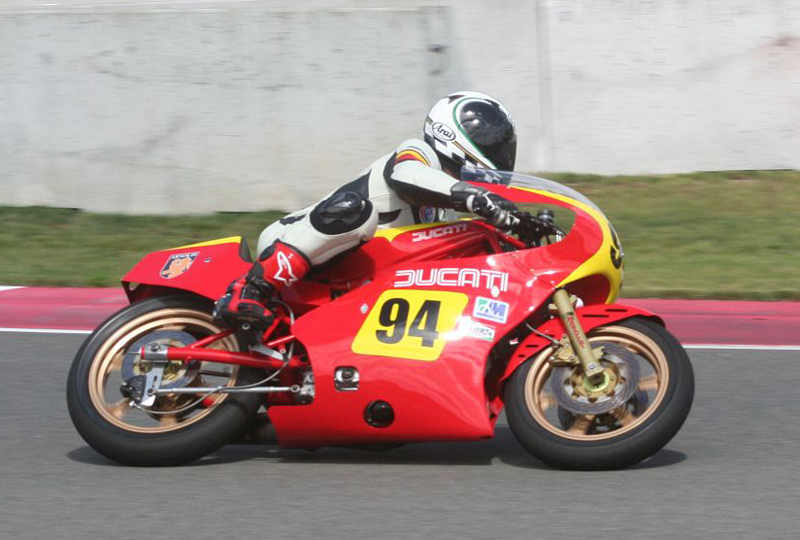 grip.jpg [ 292.08 KiB | Viewed 1294 times ]
With bikes that are light and don't make a lot of horsepower by modern standards the 5.5 and 6 inch rears are not the best setup. Hey, I've passed a lot of modern Ducati's on a single with 90/90 tires.
These wheels at 5" rear can work with 160 race tires for 250gp bikes or the sv650 style race bikes. They don't require a late model swing arm, new rotors, clalipers, forks, etc. so they maintain the appearance of the F1/TT.
A new set of Marchesini forged magnesium wheels for a 1198 list for $4,500. I bought them 4 years ago when they were 310,000 yen and the exchange rate was better. I have about $3,200 in them.
-dan