almost finished, needs a new exhaust and some suspension set up tweeks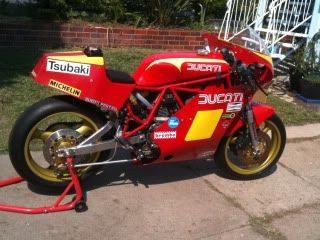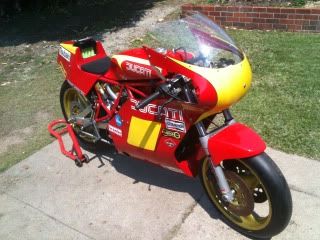 Hopefully make an totally enclosed tail (battery not exposed) in the next couple of weeks and that should complete it... been a long drawn out process ...as Graeme will attest, he's been waiting for what must seem an eternity for the return of his nose and tail moulds.
One question folks, the Marvic magnesium rear leaks air pretty badly, is there some sort of sealant I can use to remedy this? This won't do away with vigilant pressure checks, but just stops the annoying flat as a pancake syndrome between trackday events.
Thanks heaps to forum members for the assorted bits and pieces, wheels, axles, decals, discs, moulds, etc etc