Attachment: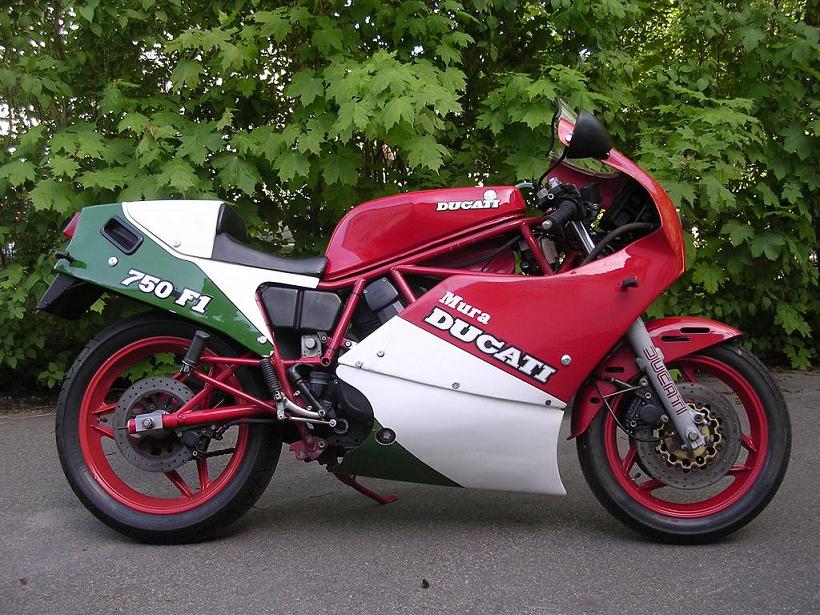 2010-06-14 079.jpg [ 133.5 KiB | Viewed 2925 times ]
Hi all
This is my love an -87 750F1
I have been serching for an F1 for a long time only a few ones in Sweden

I got the chanse to buy this in Denmark this spring.
It had been storaged since 1994 with only 20000km on the counter.
I just wanted to ride this summer so i just changed the cambelts (the old ones was from 1993 and 16800km)
New sparkplugs oilcange cleaning the carbs.
A few gaskets in the engine.
I had some elecritcal failures but got them sorted out.
The bike is just as great as i dreamt of.
I`ve been riding italian bikes for 20years. 16years old starting with an Aprilia 125 sport -90,3 Laverdas,a trackday 748-01 those bikes sold now.
In my garage i have an -93 900 Superlight and that feels like a giant compared to the F1 .
My F1 is almost original
never repainted
40mm dellorto carbs is fitted
and some mini flashers
Thanks for getting this forum up i think it will be useful
Ciao /Andreas R
Sweden