Produced with components from the earlier 650cc Pantah The 750F1A had the same heads, valves and
crankshaft. The new 750cc size was created by adding 6mm to the bore. New were the camshafts,
124mm connecting rods, wet clutch and oil cooler. This motor surprised everyone that it revved so freely.
The 1986 Models, F1B, Santa Monica, Laguna Seca and Montjuich would all have completely different
motors with different cases, cranks, heads and cams.

I love this quote from the review / article about the F1A ...

Cycle World Magazine said "Ducati must have known a line was about to be drawn in the history books and the people there must have wanted to leave a last entry. Because the F1 is everything an Italian sports bike is expected to be and so seldom is."
Attachments:
File comment: F1A in New York, USA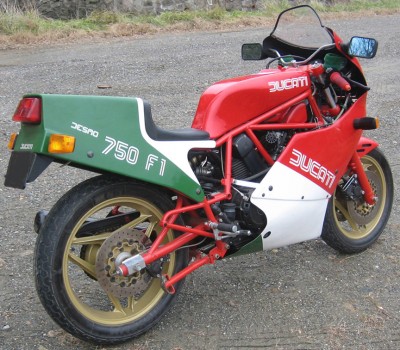 cl 2.jpg [ 360.16 KiB | Viewed 1072 times ]
File comment: F1A in New York, USA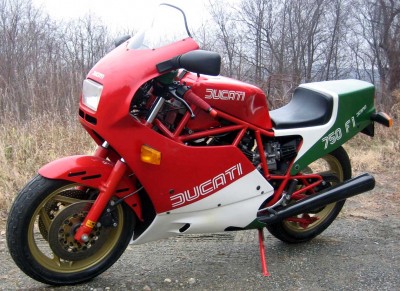 CL 5.jpg [ 202.65 KiB | Viewed 1072 times ]