Hello Stuart,
I used a 650 Alazzurra rear head, similar to F1, and had the 14mm plug welded and re made as 10mm to get more room for bigger valves.
Also used 900ie cams.
The donor engine was a '95 SS 750, so the Ally head's combustion chamber was also welded up and shaped to match the SS bathtub shape of the front head.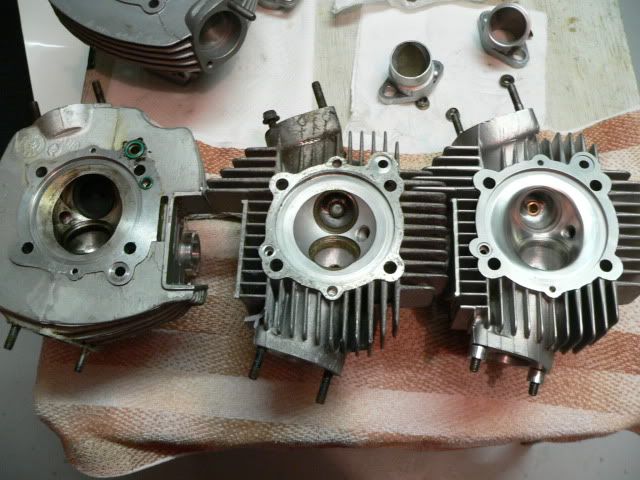 Hope this helps
graeme