Happen to have a few sets of late 80's forks sitting in the garage at the moment which I have measured up for future reference. May be of interest to others who are building up specials with 'down side ups'.

They are early Paso 41mm M1R's (for 08 calipers), 851 41mm M1R's ( 4-piston calipers), & lastly 40mm M1BB's on a '90 900SS, & similar to those used on the 88-89 750 Sports. Axle diameters same for each, offsets & leg lengths as noted as the sketches.

While the M1BB's aren't a great fork standard, have seen a few guys running them with cartridges installed in the 'Post Classic' (pre89) race class over here.
Attachments: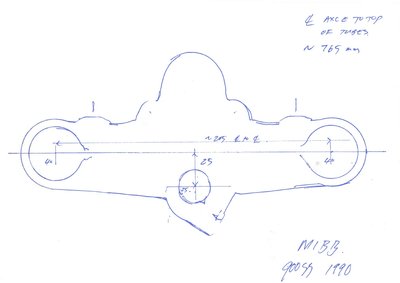 M1BB SS.jpg [ 96.52 KiB | Viewed 655 times ]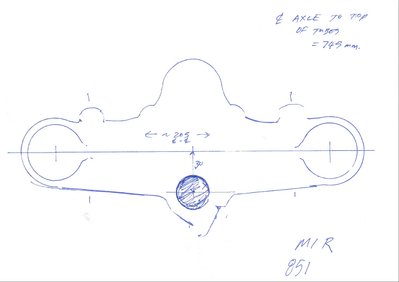 M1R 851.jpg [ 93.37 KiB | Viewed 655 times ]
M1R Paso.jpg [ 96.34 KiB | Viewed 655 times ]